HISTORY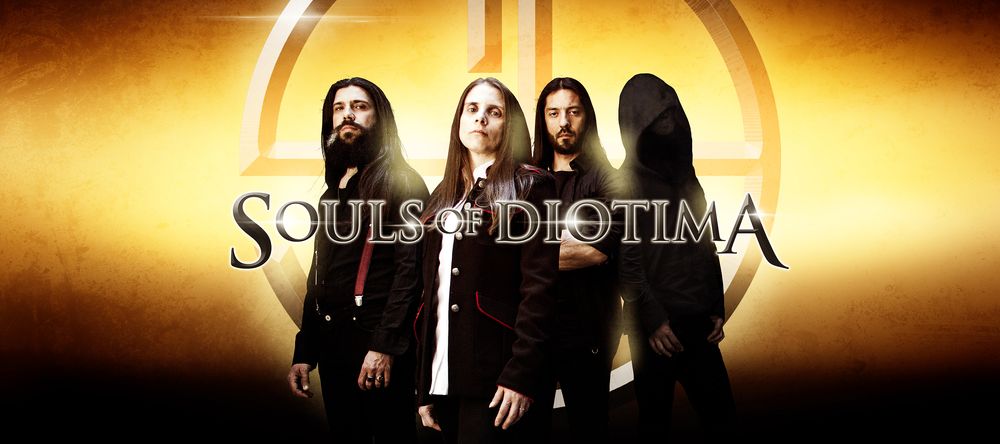 Giorgio Pinna drummer and lyricist and his brother founded Souls of Diotima in Sassari, Italy back in 2004. Souls of Diotima is an Italian female fronted metal band with three active studio albums and a single, released under three different labels worldwide : 
"Maitri'' (2011) via Copro Records, "What Remains of the Day" (2012 - produced by Massive Arts Studios, Jack Garufi and Alberto Cutolo) via Revalve Records, a single " Sentence of The Blade '' (2013 - produced by Massive Arts Studios, Jack Garufi and Alberto Cutolo), "The Sorceress Reveals - Atlantis" (2016 - produced by Jens Bogren, Johan Örnborg, Tony Lindgren and Viktor Stenquist - Fascination Street Studios) via Rockshots Records, Janas (2021 - produced by Oscar Nilsson - Crehate Studios in Göteborg) via Diotima Records/ Rockshots Records.
Souls of Diotima is a band with a unique style, featuring recognizable elements of traditional, progressive and symphonic metal, as well as unconventional elements, woven together musically in a powerfully expressive new way. The signature sound of Souls of Diotima features unforgettable orchestral and special effects, combined with complex musical arrangements and compositions, and powerful, mesmerizing vocals. The band's music engages all of the senses and conveys a feeling similar to watching an epic movie, creating strong visual scenes, and almost tangible mental images. 
The music and special effects are not actually a movie, so the Souls' music is not technically cinematic, but the music experience and impact is so similar to watching an extraordinary film that listeners have a "dream'' experience. It combines the symphonic grandeur of the orchestra and special effects with elements of progressive metal, while always maintaining an underlying foundation of pure metal. All of these elements are composed in a new and unique way, resulting in an experience for metal fans that is both intense and exhilarating. 
The particular characteristic of Souls of Diotima is its style, which recalls Mediterranean atmospheres and traditions. In fact, the band comes from Sardinia, an island in the middle of the Mediterranean Sea. This makes its sound and its style unique and recognizable. It could almost be thought of as " Mediterranean Metal ". 
Souls of Diotima have performed on several headlining tours and concerts across Europe, as well as taking part in several festivals in Europe. The last tour was the "Gold And New Horizons European Tour" between 2017 and 2018 as a support to the latest album "The Sorceress Reveals- Atlantis" 
The band has been also on tours and in festivals abroad sharing the stage with bands such as Obituary, Hatebreed, Vision Divine, Dgm, Folkstone, Saurom, amongst others others. Souls of Diotima has also worked with many of the largest producers in Europe, including Jens Bögren and Oscar Nilsson who is their current producer. 
In 2017, Souls of Diotima founded a record label in London : " Diotima Records Music Management LTD ''. 
On October 07, 2018 Diotima Records and the band created and took part as headliner at the first edition of the " Diotima Metal Fest '' that took place in the center of Paris, in order to raise funds for Research against Parkinson's. 
In July 2019 the band entered the Crehate Studios ( Göteborg ) with their producer Oscar Nilsson to start production of their fourth album, that will be released in January 2021. 
Janas' their fourth studio album was released on January 29, 2021 via Diotima Records/Rockshots Records.  The album achieved great success with audiences and critics taking the band to a higher level of popularity and entering many charts within days of release. The band will be back on tour, as announced by them, as soon as the global health situation allows it.
Souls of Diotima is: 
Claudia Barsi  -  Lead Vocals 
Giorgio Pinna  -  Drums 
Antonio Doro  -  Bass ~  Scream Vocals 
Fabio"The Black Mask" Puddu  -  Guitar